Stainless Steel Enclosure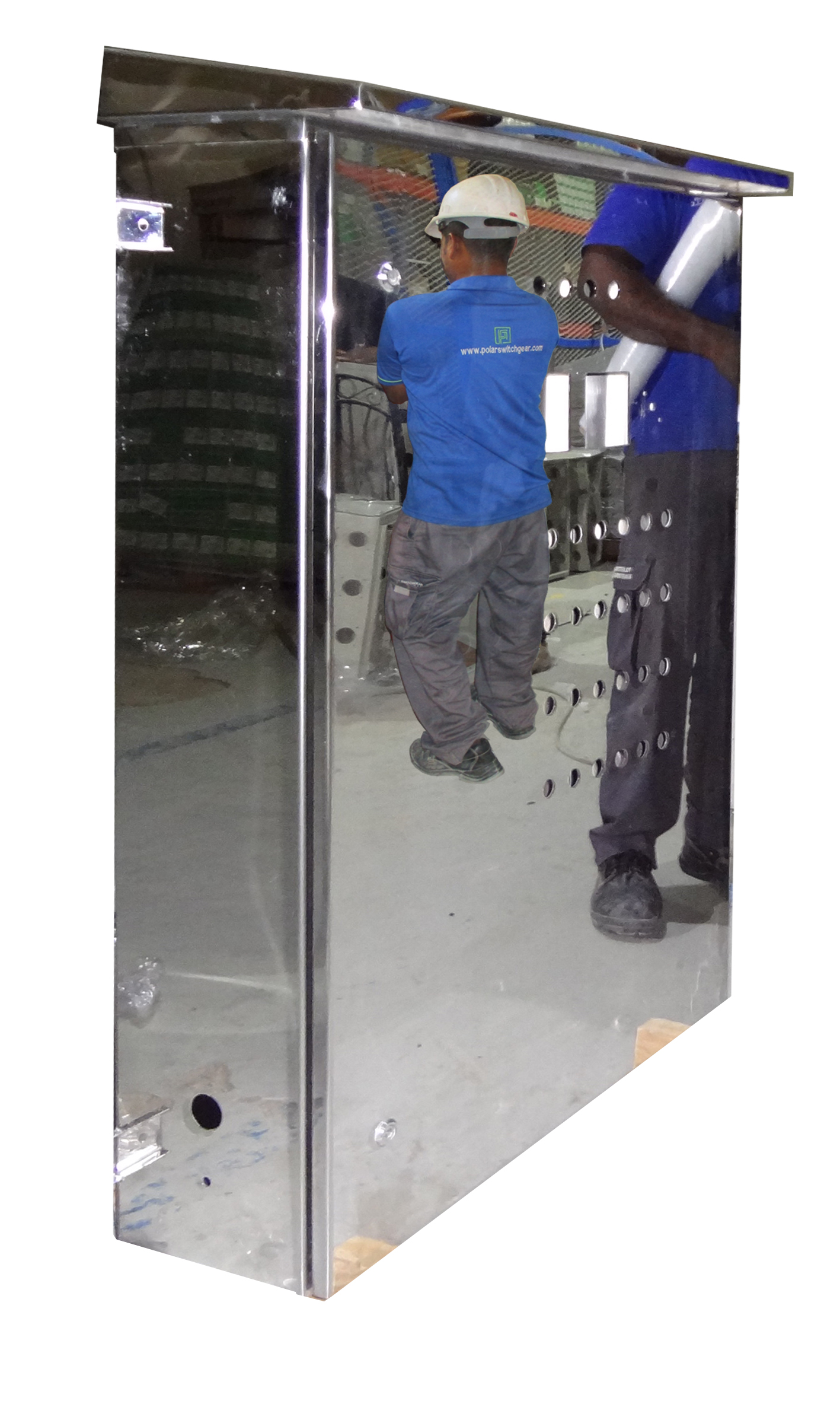 Polar Stainless steel enclosure commonly knows as SS enclosure  available with custom sizes with any SS grade materials e.g SS316L. We are the leading stainless steel enclosure supplier in Qatar. We design, manufacture and supply stainless steel enclosure with required sizes and project requirements.
We will provide Material Test Certificate, Mill test certificate and design along with SS enclosure. We have supplied to many projects. Our enclosures are approved for many projects.
The Ingress protection of the stainless steel enclosures are IP 65, IP66 and IP 67. Our enclosure stainless steel enclosure suitable with Indoor and outdoor demand condition. IP 65/IP 66 compliance Enclosures as per IEC 60529 standards.
Polar SS enclosures comes with 3 modules small medium and large enclosure.
Enclosure Type & Applications
Free standing Enclosure, Wall mounting enclosure, Floor Mound Enclosure,
Hazardous Area Enclosures
Weather proof enclosures(IP 65/66)
Instrument Enclosures
Well Head Control panels
Customized Fabrication of enclosures of any size.
Volume tanks
Instrumentation Bulk
Fire Proofing for Valve & Actuators (Passive Fire Protection)
Analyzer/Sampling system Housing
CCTV Housing/Flood light Housing
Control valve internal parts
On-Off valve parts
Valve mounting kit and accessories
Stem, Plug, Trim, Cage
Control cabinets, Junction Boxes etc…
Features
Range of custom  and standard sizes
Quarter turn locks
FIP Polyurethane gasket on door and gland plates.
Welded or screw type mounting brackets.
Internal and External earthling
Polycarbonate glass for transparent door if required
Stainless steel clip type locks
CCTV Housings
Fire Proofing boxes for Valves & Actuators
Cost effective
Supply reference across GCC
Mounting brackets
Positioner coupling device
Mounting Panel for control systems
Single Door / Double Door Enclosure
Quality Policy
Providing quality products with on-time delivery
Following effective quality management system
Practicing continual improvement
Encouraging employee involvement
Providing continuous training to employee
Fulfilling all legal and statutory requirements