Battery Cabinet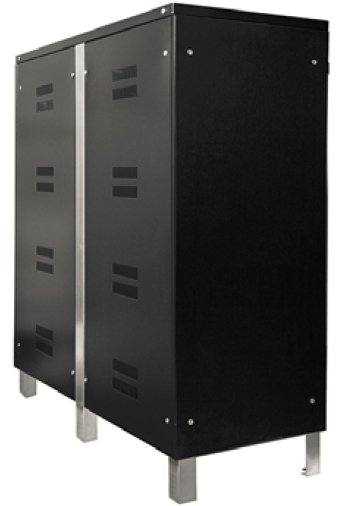 Polar Modular Battery Cabinet designed to meet the current industry demands. Our high quality battery enclosure modules are specially designed for easy access to the site condition and mobilization. Polar Battery cabinets reduces almost 40% of the over all cost comparing to the current cabinets available in the market.
Polar Battery cabinets suits with all battery brands, high quality steel constructed modular battery cabinet parts comes with high quality packing and it cab be assembled inside the site where UPS and other power control equipment's are Installed.
Our battery cabinets specifically designed to sustain the high degree temperate. Custom RAL color can be applied as per the project requirements.
Model
Battery Capacity (Ah.)
Cabinet Dimensions
7
9
12
18
26
40
55
65
80
100
120
150
200
W
D
H
(kg)
PBC00
32
32
22
14
6
6
655
230
530
15
PBC10
64
64
42
24
12
12
835
246
700
25
PBC20
76
76
48
32
15
15
6
6
957
246
760
30
PBC25
68
62
31
23
765
400
1070
51
PBC30
144
144
96
40
38
32
16
16
926
386
1073
50
PBC40
120
120
72
32
760
386
846
35
PBC50
240
240
144
64
48
48
32
32
32
8
1566
386
1166
80
PBC55
78
78
84
38
38
38
30
1497
496
1800
150
PBC60
90
100
80
120
62
62
62
45
45
32
1774
565
1785
230
Modular battery cabinets are available in 7 different mechanical dimensions, can able to keep various combination of batteries from different manufacturer. Polar universal battery cabinets has been installed at many site around the world. Contact our sales / technical team for your requirements at sales@polarqatar.com
Click here to view our sheet metal enclosure details
Click here to view the standard battery cabinets on Wikipedia